ClickStraw (Bulk Order)
₨110.00
ClickStraw- The first drinking straw that can open!
190 mm length Reusable Straws Made of Recyclable Plastic.
Available for bulk orders only
Wishlist
The First Drinking Straw
That Can Press Open
And Click To Close!
As the straw is completely open, beverage residues have no chance! Simply wash by hand or in the dishwasher and clean! Without feeling bad, without brushing!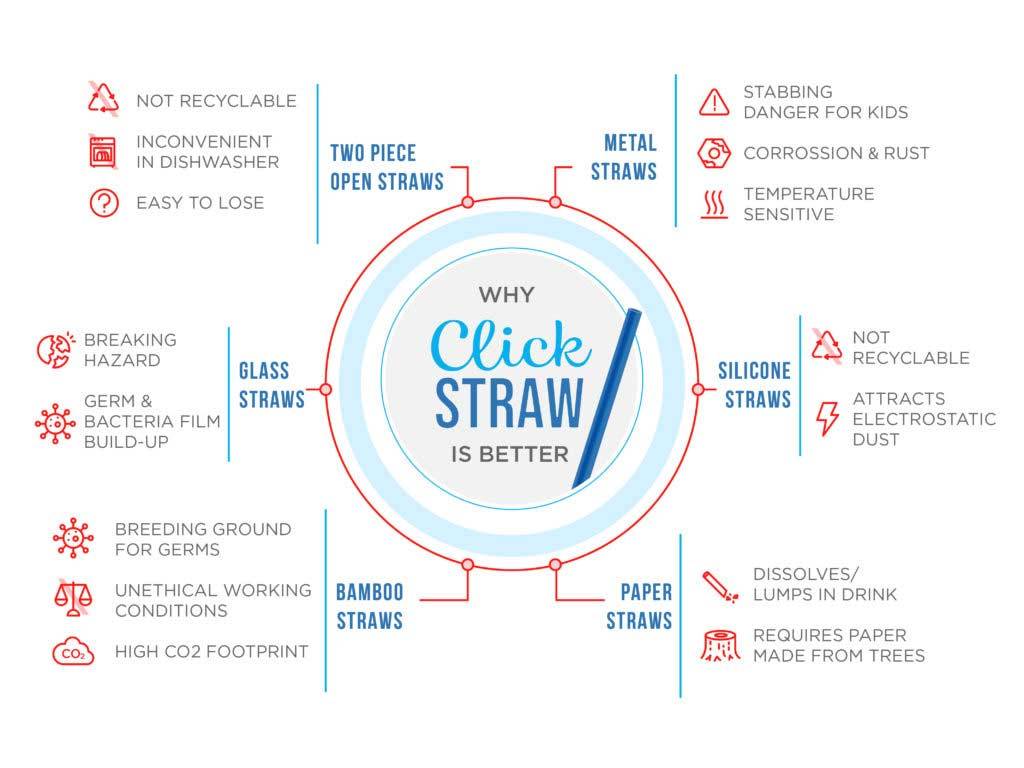 ClickStraw is faster, better and easier!
ClickStraw is faster, better and easier to clean than other drinking straws, but there are many other reasons why ClickStraw is a better choice!​
Our tests have shown that ClickStraw reusable drinking straws have fewer germs than drinking straws made of glass, metal or bamboo – and that after being washed in the dishwasher!