ON A MISSION TO MAKE PEOPLE SMILE
Our mission is to bring healthy smile to everyone
NEXT-GEN PORTABLE CORDLESS & RECHARGEABLE WATER FLOSSER
PomaFloss is the perfect addition to your toothbrushing experience. It helps to clean interdental space, remove food leftovers and massage gums.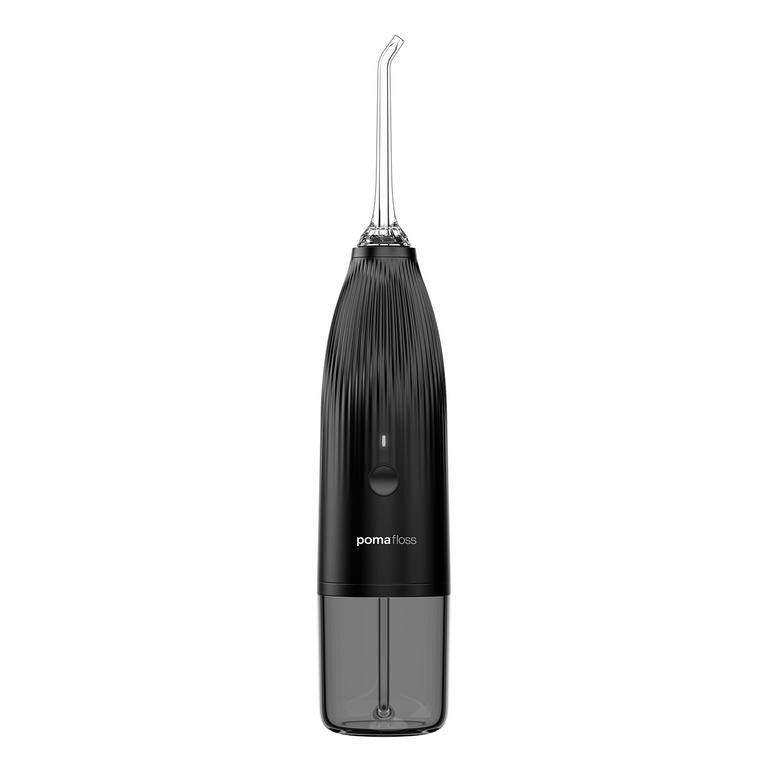 PORTABLE
Perfect for jetting around town. Lightweight & durably constructed. Stash it in your bag & clean teeth anywhere
POWERFUL
Quickly cleans food debris and plaque between teeth, under gums and around brackets
USB-RECHARGEABLE
Lasts for 30 days without recharge. Water-resistant USB-C charging port. Reversible cable included.
SAFE MATERIALS
Manufactured with safe and skin-friendly, non-toxic & BPA-free materials.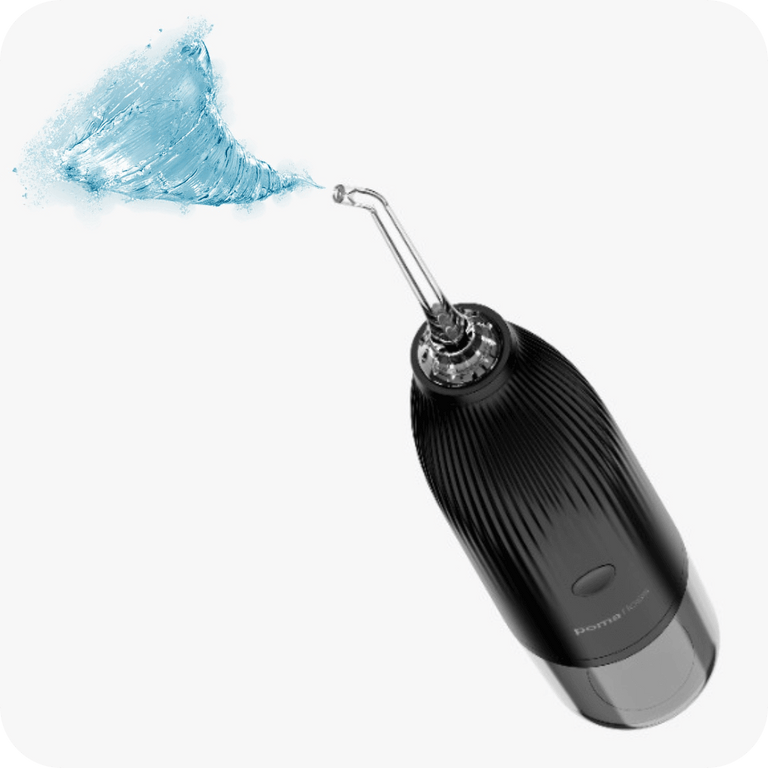 Toothbrushes can't simply reach some areas of your mouth — PomaFloss water flosser helps to achieve best results for your oral health. High pressure and powerful water stream quickly cleans food debris and plaque between teeth and under gums.
360° clean just in a click
Your healthy smile and enjoyable flossing routine is all around 360°. Rotating jet tip made to reach every part of your mouth and guarantee flawless cleanliness.
– Jet tip easily snaps into place
– Tip rotates 360°
– Never miss a spot to clean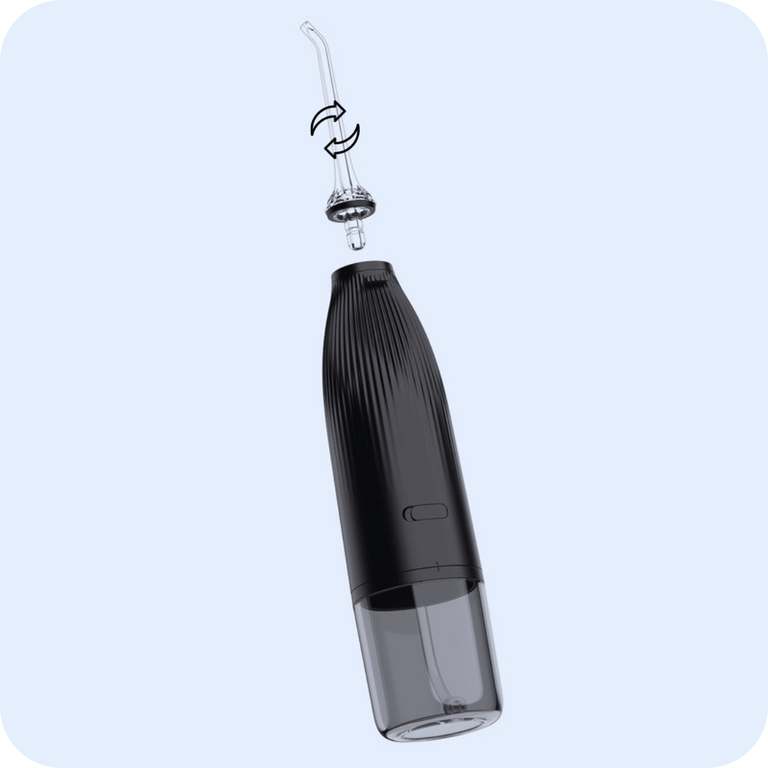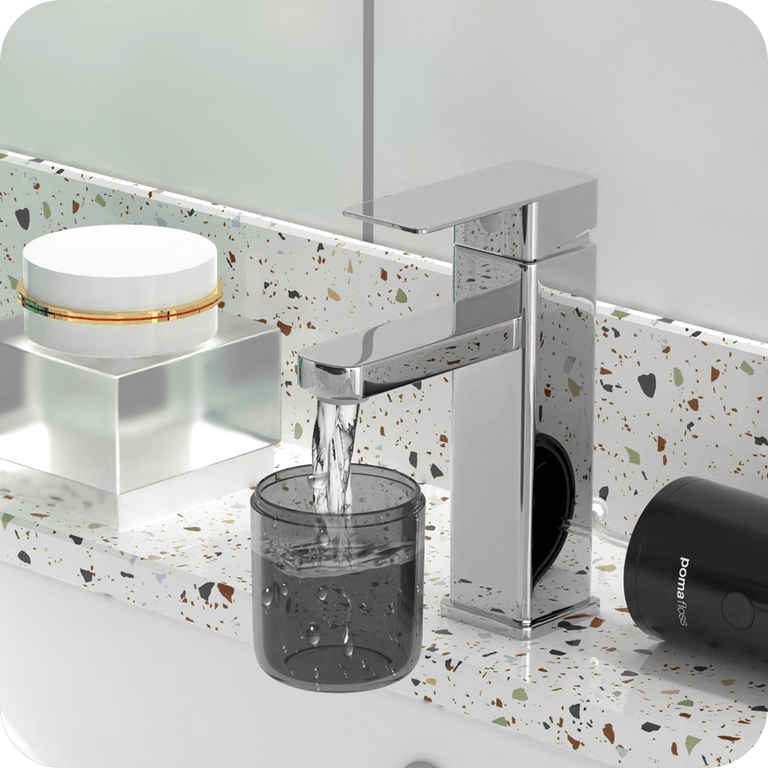 Detach water reservoir with an easy twist and quickly fill it in with 100 mL of water – large enough for 1 clean.
– Easy to fill in and clean
– Enough for 1 clean
– Effortless refill
What dentists think of water flossers
"When used in addition to toothbrushing, a water flosser can reduce bleeding gums by 37%"
"When compared to traditional string floss, water flossing has been shown to be significantly better for removing plaque and reducing bleeding and gingivitis"
"Water flossers are a super gentle yet effective way to clean around the teeth, braces and dental implants"
Frequently Asked Questions