Accompanied with flavourful and robust prawn soup broth, full of umami goodness, Prima Taste Singapore Prawn Soup LaMian is a much loved dish enjoyed by many Singaporeans. It can be easily prepared at the convenience of your own home now.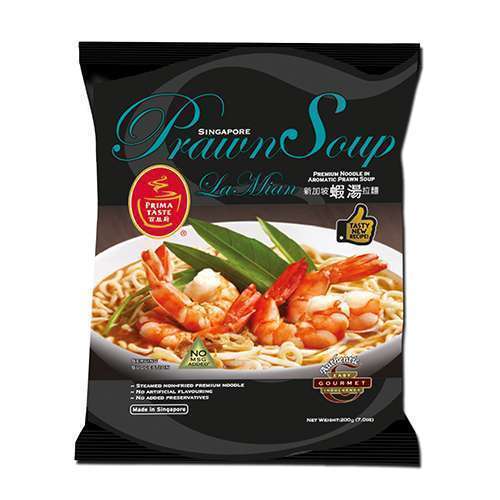 1 pc

Noodle/ LaMian

2 pkts

Prawn Soup Stock

500 ml

Water
1. Put noodles into 500 ml of boiling water and boil for 5 mins.
Important: Do not lower heat. Keep water boiling throughout.
2. Add in both packets of Prawn Soup Stock and boil for another 2 mins. Stir well.
3. Prawn Soup LaMian is ready to serve.
For a more indulgent meal, at Step 2, you may add prawns and chicken slices at the 5½ min, and kangkong (water spinach) and bean sprouts at the 6½ min. Top with fried shallot.