Sit-stand Laptop Desk
₨2,500.00
Meet the world's first Sit-Stand Desk, the MOFT Z. Inspired by origami Z structure, our Sit-Stand Desk provides one standing mode and four sitting modes. It helps you develop a healthy sit-stand working posture, while keeping you active and productive all day long.
Wishlist
Red Dot Design Awarded Design
MOFT Z' s ultra-versatile yet paper-thin desk body makes it friendly to any working environment, not only to be used in the office but also at home or co-workspace.
Transform to Adapt to Your Working Needs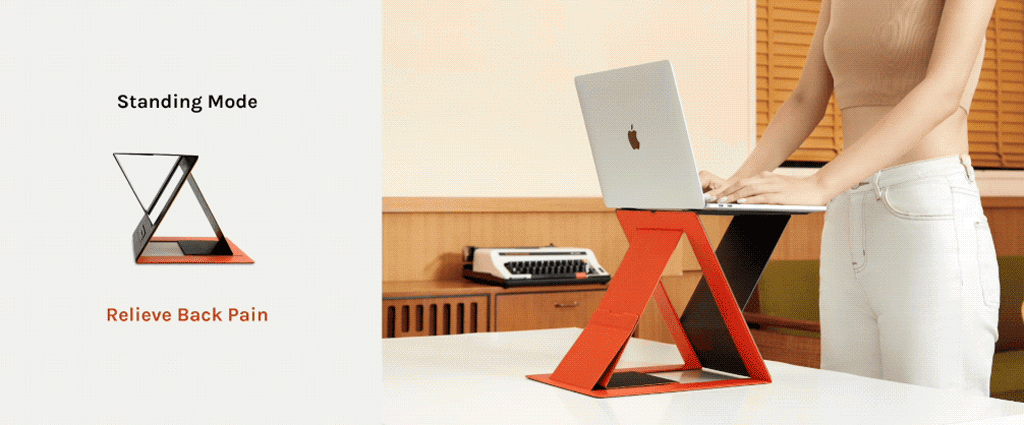 Have A Flexible Working Setup, Anywhere
As thin and light as it is, you can always take the magazine sized MOFT Z with you and to work anywhere you feel like, in any way you feel right.
HOLDS UP TO 22 LBS, BUT LIGHTWEIGHT
Rocky-steady Beyond Your Expectation
We didn't trade thinness for durability. Apart from the rock-steady Z structure and triangular bottom support, we used the fiberglass to ensure the toughness of the panels to up to 22 lbs.