Invisible Laptop Stand
₨1,650.00
At 0.1 in thin, 3 oz weight. Unfelt and unseen when carried.
Double-angle adjustment for you to find the ideal height to work.
Constructed with vegan leather and strong fiberglass.
Holds up to 18 lbs.
Works with laptops up to 15.6″.
Reusable and residue-free adhesive
Wishlist
Lightweight, portable, and virtually invisible, you'll never forget this work companion. It's built-in magnets allow you to easily lift your laptop in seconds.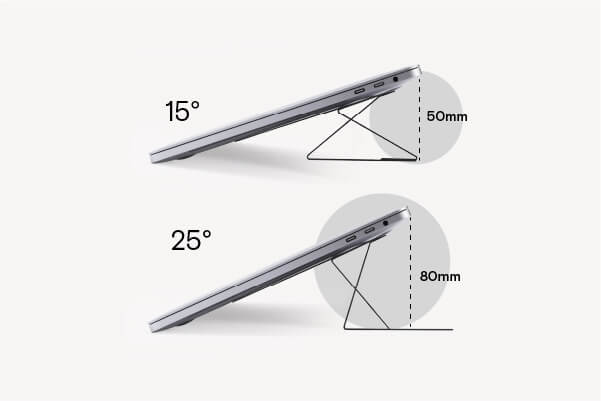 NATURAL VIEWING WITH CORRECT POSTURE
Equipped with two elevation angles, it's easy to find the ideal height and comfort. The high-lifting mode optimizes your sitting posture with 3 inches elevation to your screen. The low-lifting mode rises 2 inches to perfectly adapt to standing desks.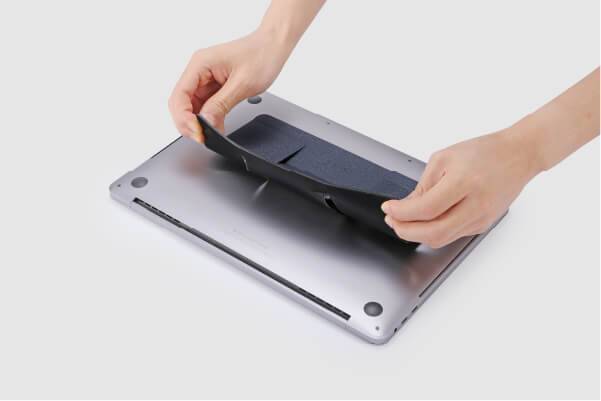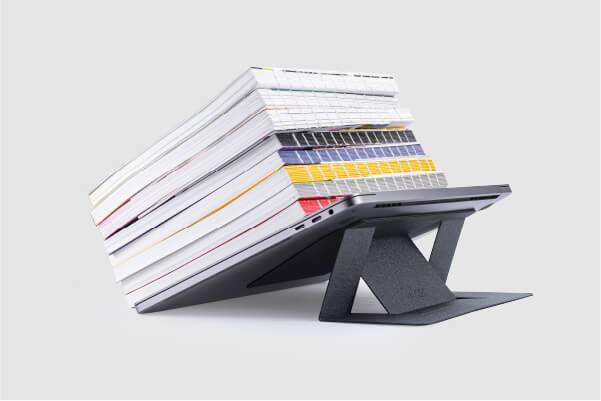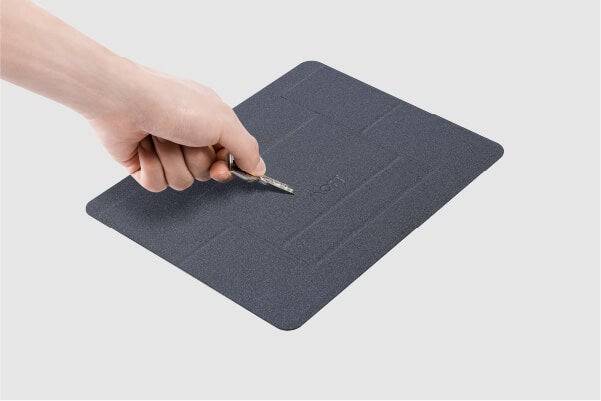 Scratch-free vegan leather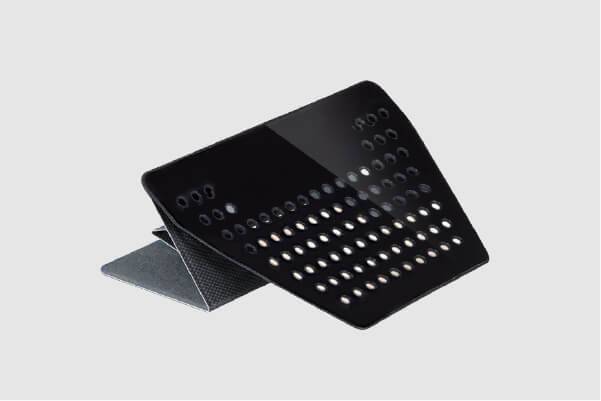 Holes for heat dissipation
You just might forget you're carrying MOFT around with you. And for the benefits MOFT stand provides as a mobile workstation, its small measurements are that much more impressive!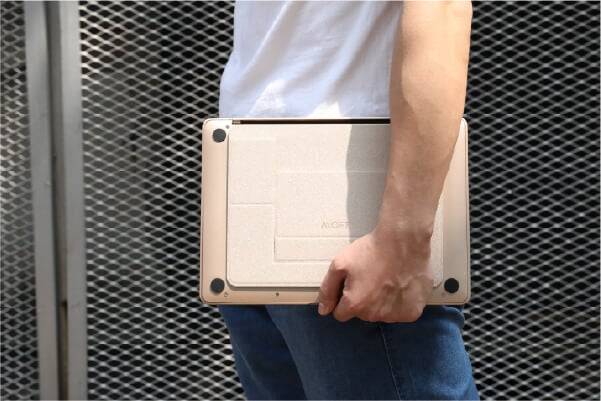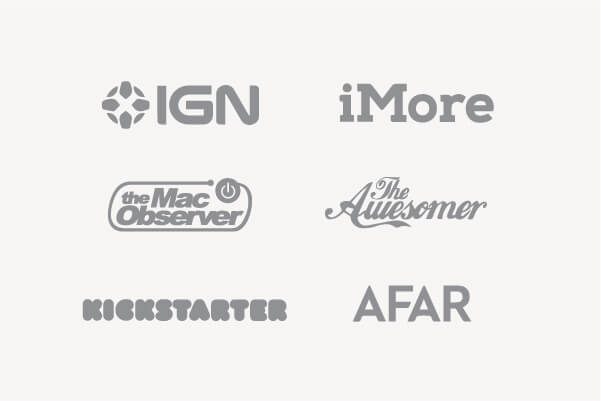 Since its launch in 2018, MOFT has been dedicated to providing portable and productive solutions for mobile creators. The MOFT Laptop Stand ranks 13th as the most popular Kickstarter projects in the Design category. It represents MOFT's original design philosophy: unseen, unfelt, unnoticed.