Urban Commuter Set – Laptop Sleeve & Snap-on Phone Stand
₨4,250.00
1x Laptop Carry Sleeve
1x Snap-on Phone Stand & Wallet (MagSafe Compatible).
Wishlist
Transforms From a Sleeve to a Stand
With its patented smart-folding design, The MOFT Carry Sleeve folds into a stand in less than a second, bringing you ergonomic satisfaction anywhere.
Work Like a Pro, Anywhere
Adjusts to two angles: browsing or video conferencing will be comfortable at the 25° angle, which is the highest angle among the sleeves, while the 15° is ideal for uninterrupted viewing and typing.
Take All Your Essentials. No Sweat.
Carries all essentials with an expandable neoprene storage feature integrated into the sleeve to hold and organize in place all essentials like power adapters, cell phones, notepads, etc.
It's a Wallet, Holder and Stand
Building on the breakthrough innovation of the popular MOFT X classic phone stand, the new MOFT Snap-On employs dual magnets to attach securely to iPhone 12 series and beyond. The fold-design allows for intuitive and flexible usage – simply snap it on, stand it up and fold it back into place. A powerful new assistant in your digital life.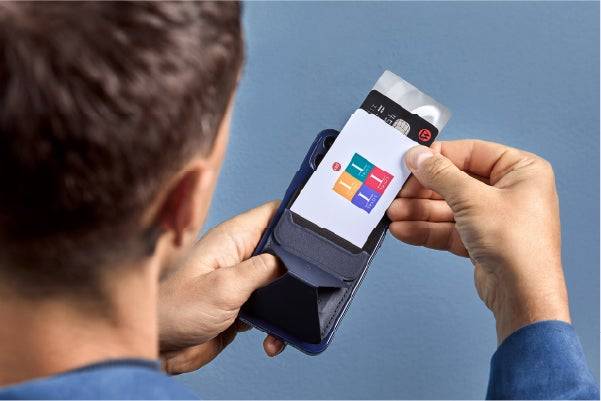 Holds up to 3 cards for your everyday carry needs: a credit card, transit card, driver license, etc. Securely hide and easily access your cards without the need to snap it off your phone.