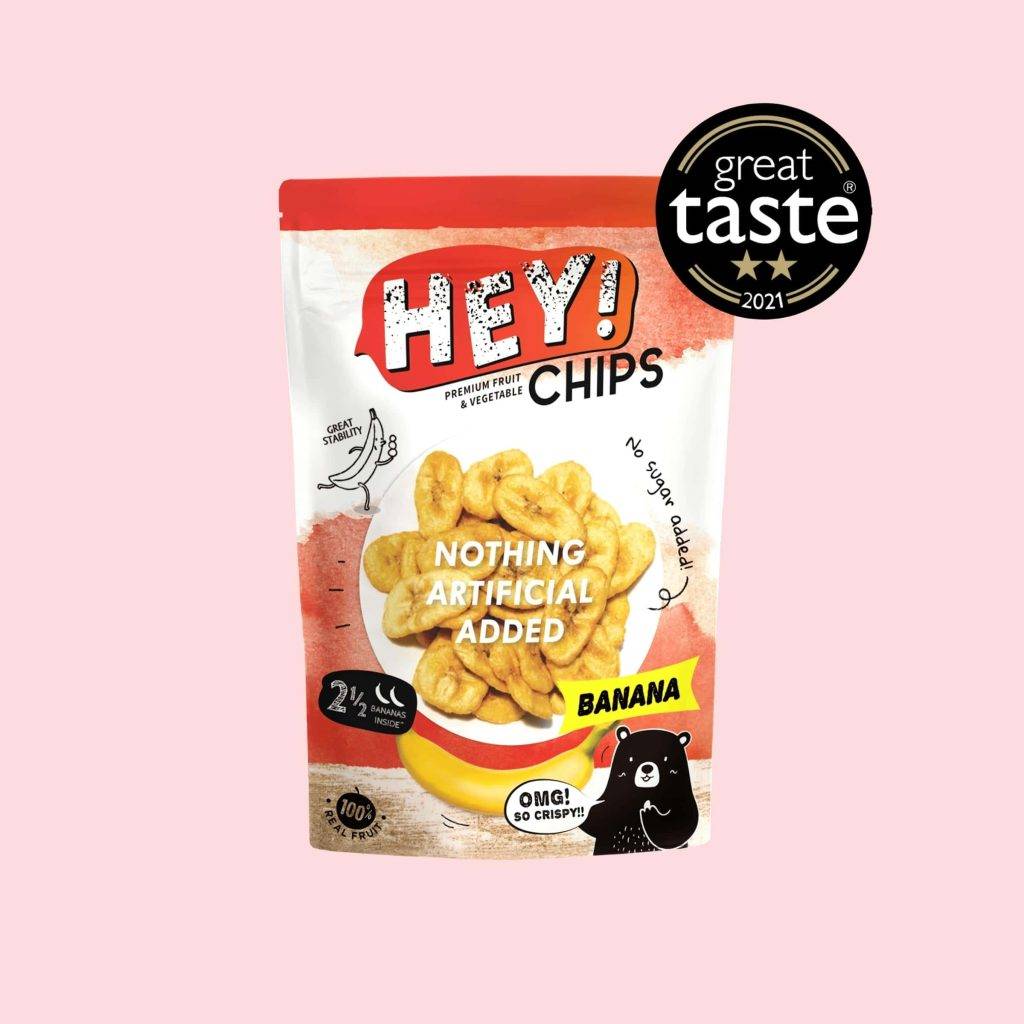 Hey! Banana Chips are highly versatile and amazing for garnishing desserts, cakes and other bakes! These nutrient-packed banana slices are so crispy, delicious and authentic. Place one of these packs into your little ones' school bag and give them a pleasant surprise! Hey! Chips is the world's first Great Taste Award-winning fruit and vegetable chips brand.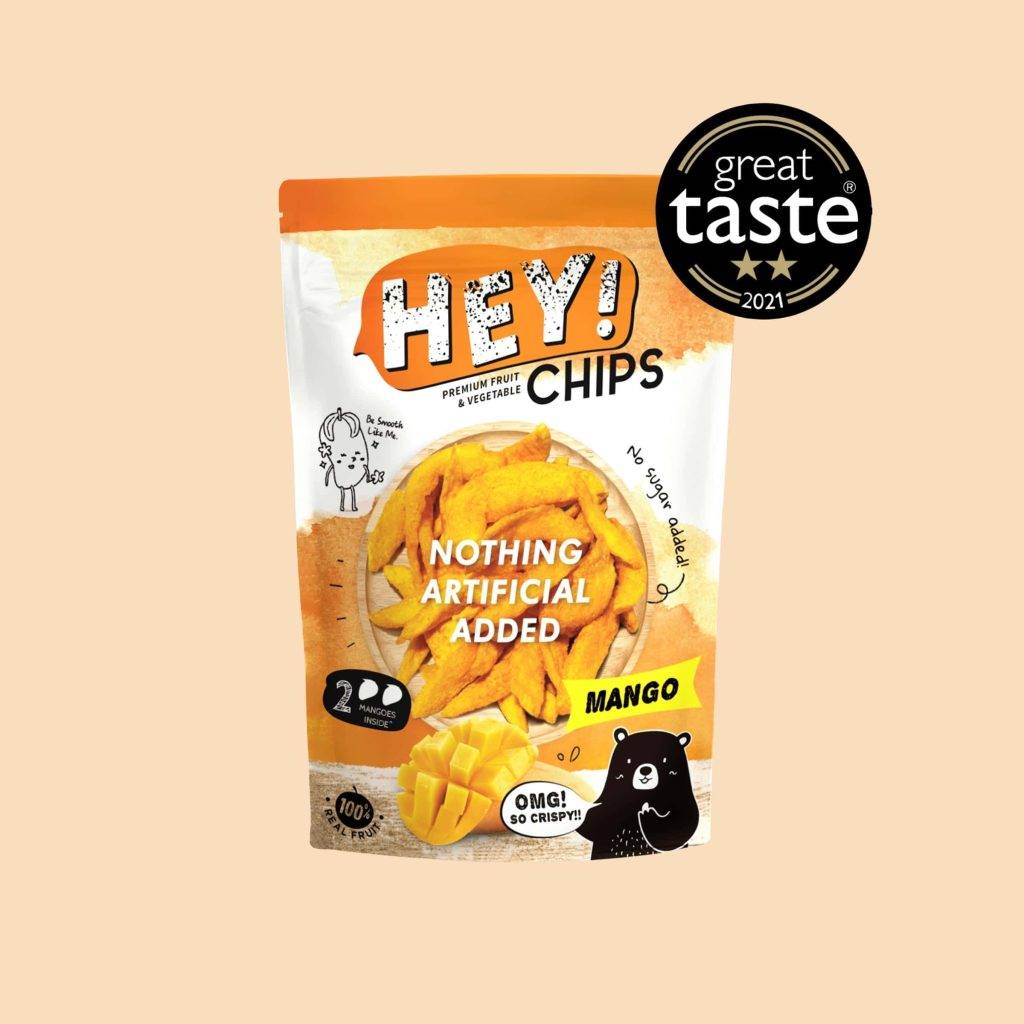 Hey! Mango Chips are not only crunchy and beautiful, but also packed with the superfood nutrients. Try these delectable healthy treats and be on your way to having a k-pop flawless skin!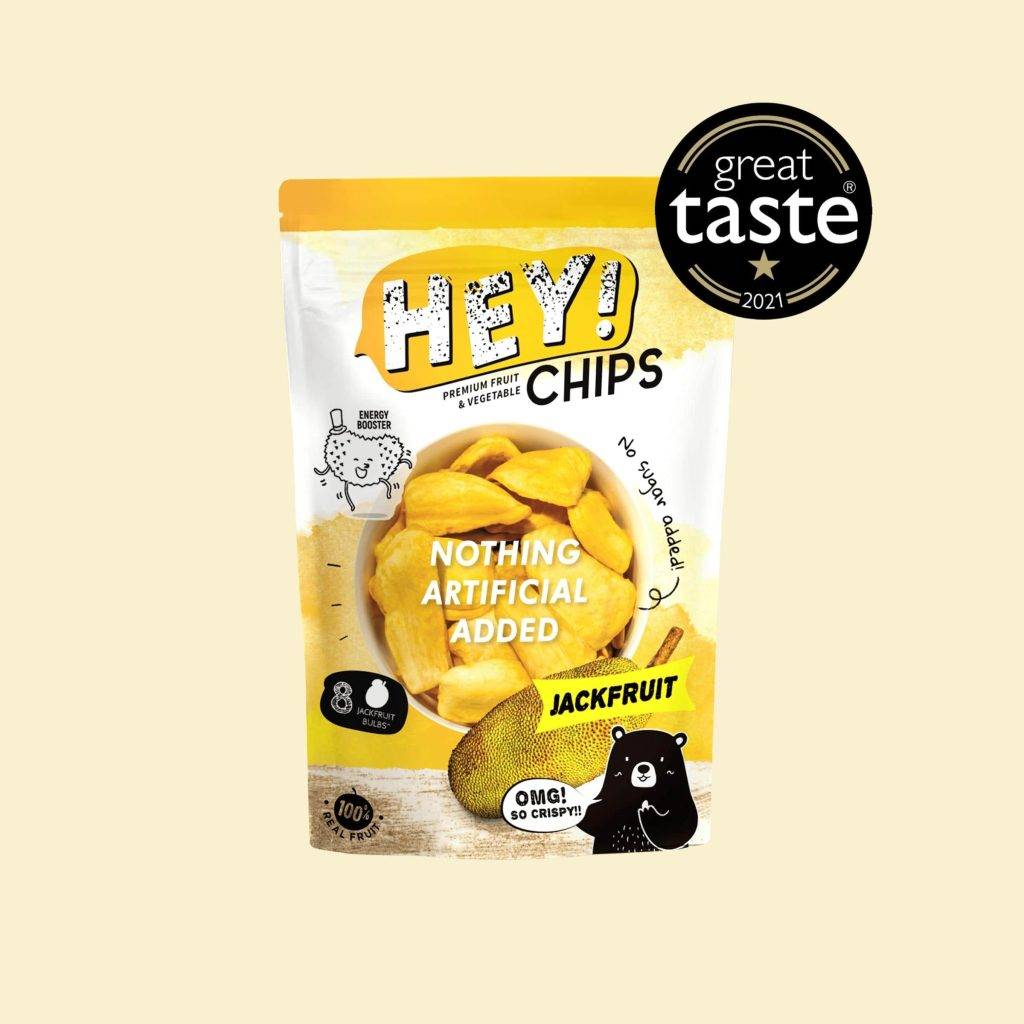 Hey! Jackfruit Chips are incredibly fresh, aromatic and crunchy, making it hard to stop once you start. The chips give a satisfying crunch and a wonderfully mouth-filling tropical flavour. Filled with nutrients and energy, they make a great outdoor or post-workout snack. This versatile snack is a great snack on its own or a garnish to your cereal, yogurt or desserts.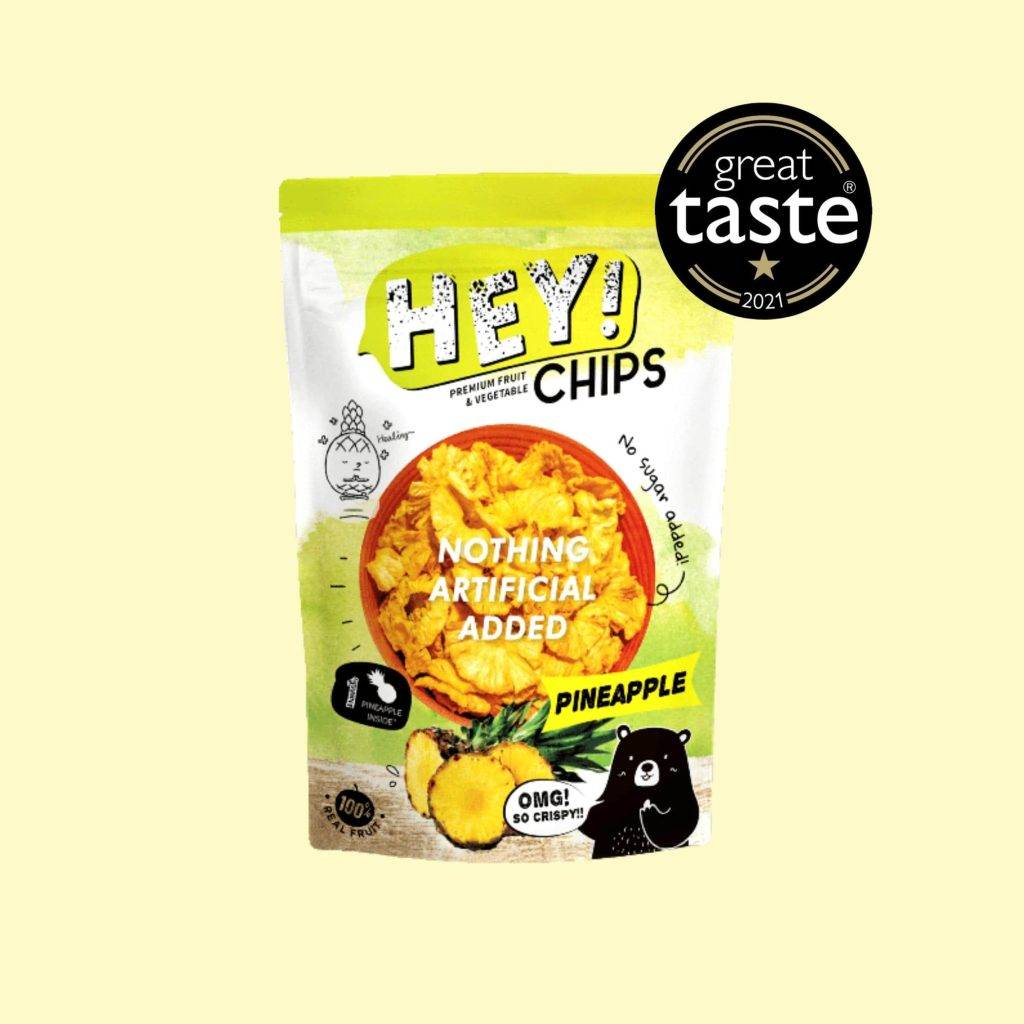 Hey! Pineapple Chips are most popular amongst our female fans. Munch straight out of a pack at your convenience, as you can now have them without the hassle of slicing one out!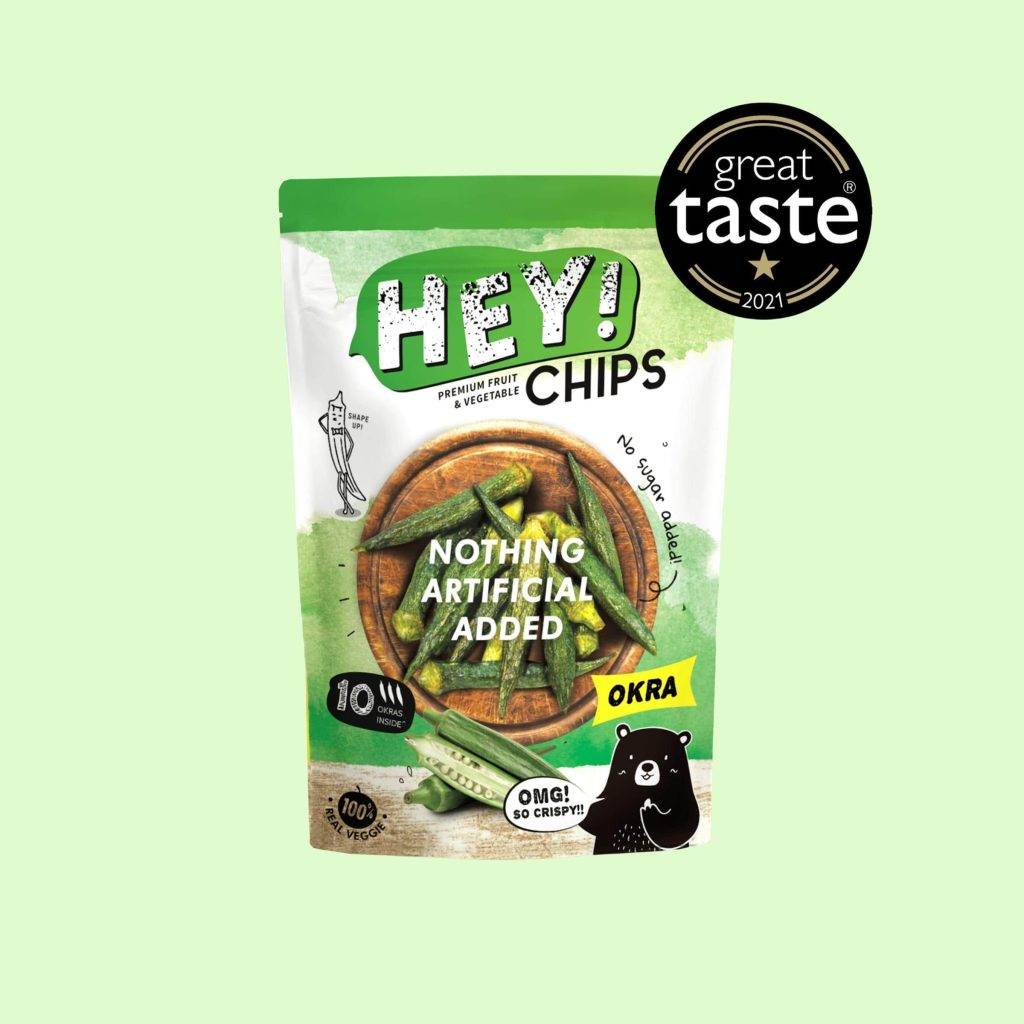 Hey! Okra Chips are a great low-carb snack, ideal for your slimming diets! Try these crunchy lady's fingers and we are sure you will fall in love with them instantly.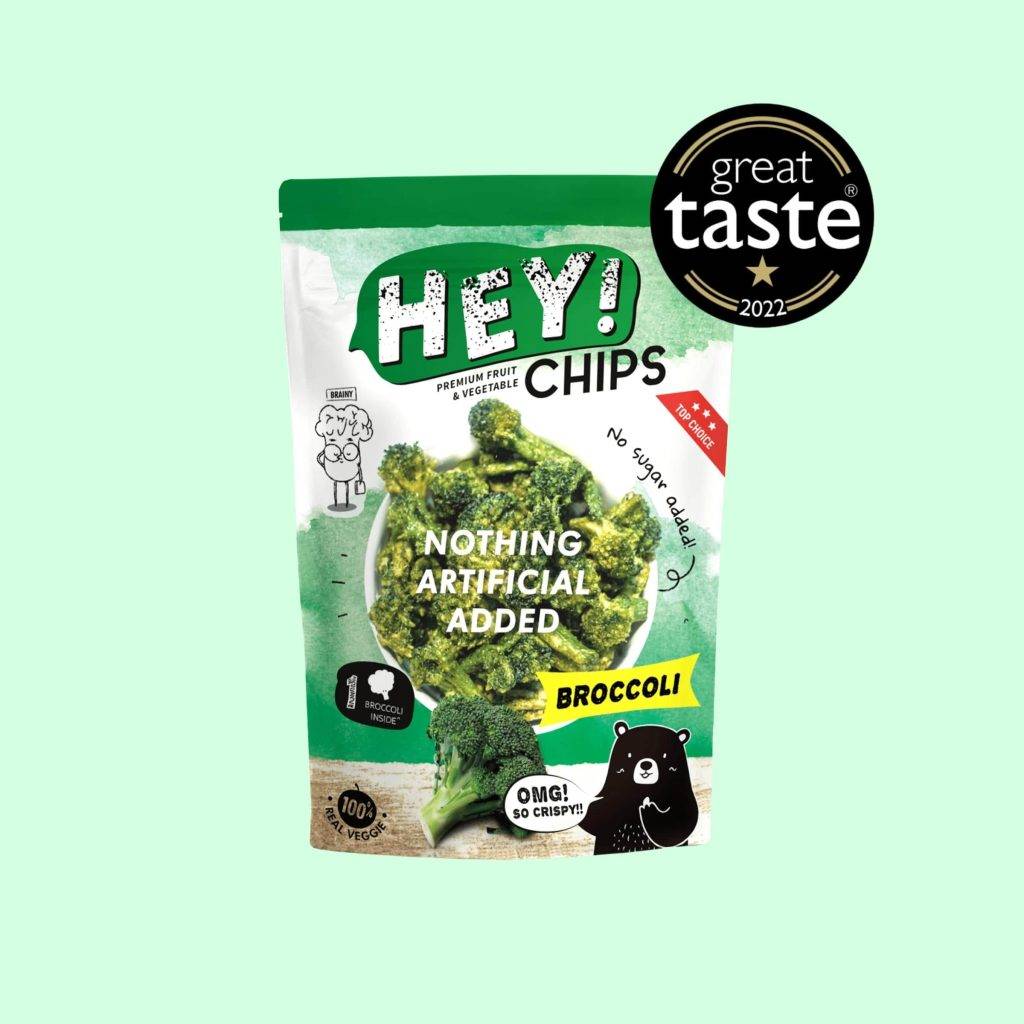 We hand make our broccoli chips in small batches as fresh as we can, so you could have these happy little treats conveniently. These broccoli chips are most effective in converting all the non-veggie eaters (kids and adults alike) into lovers instantly, sure to be the best broccoli of your life!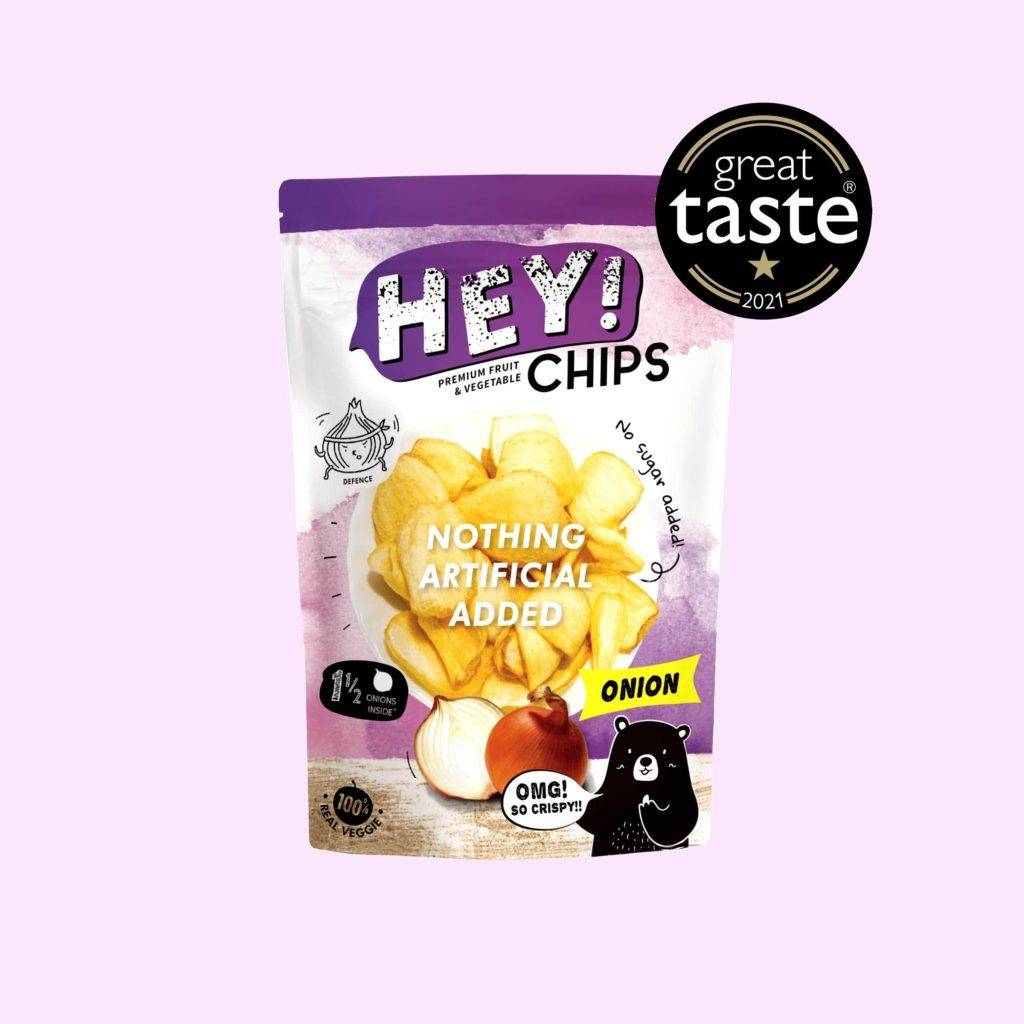 Hey! Onion Chips are definitely quite a desirable unusual snack, with its addictive taste and crunch that make them resemble the sinful equivalent: potato chips. With a beautiful light texture, our Great Taste award-winning Hey! Onion Chips come with no sugar or preservatives added. It is suitable for a wide range of diets (halal-certified, gluten-free and vegan-friendly).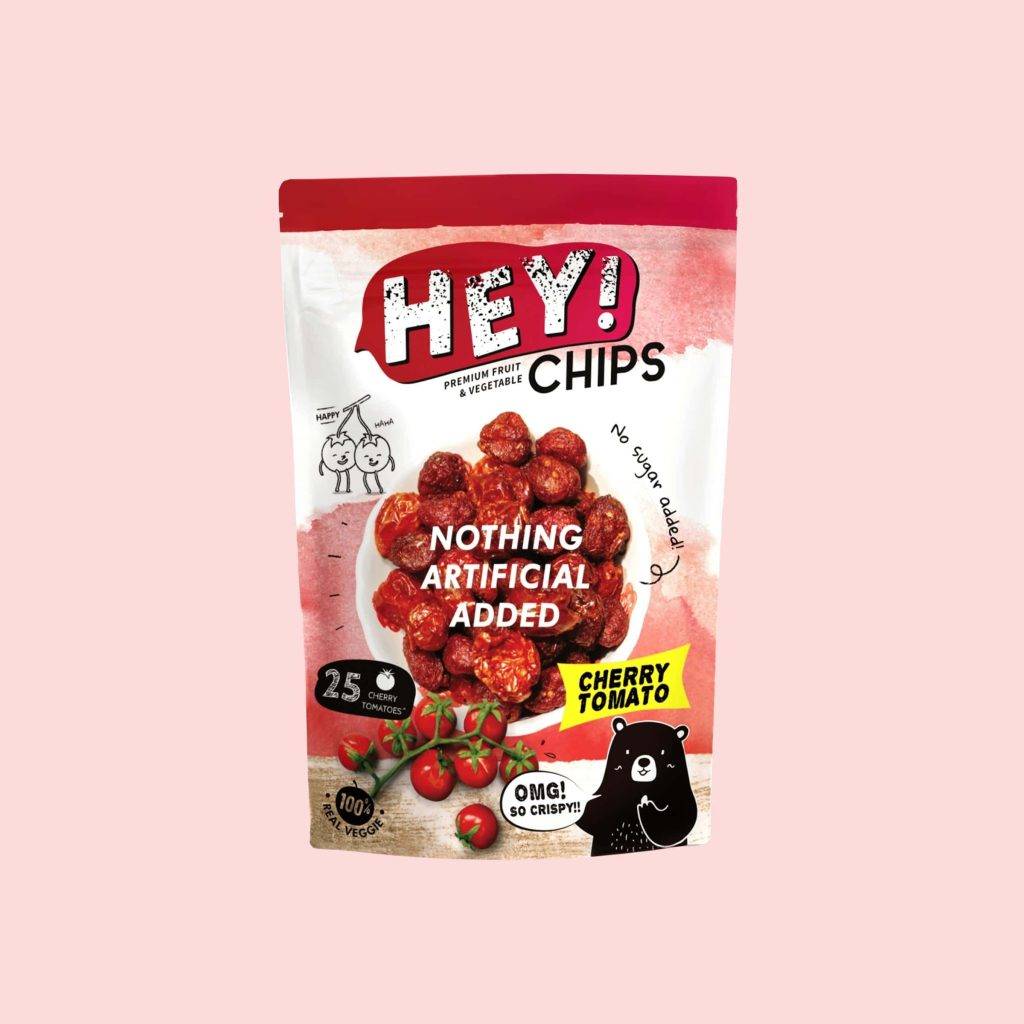 Hey! Cherry Tomato Chips taste like sun-dried tomatoes (not ketchup!) and are most popular with the Western palate. Try these naturally flavourful crisps to see if you have the same sentiments!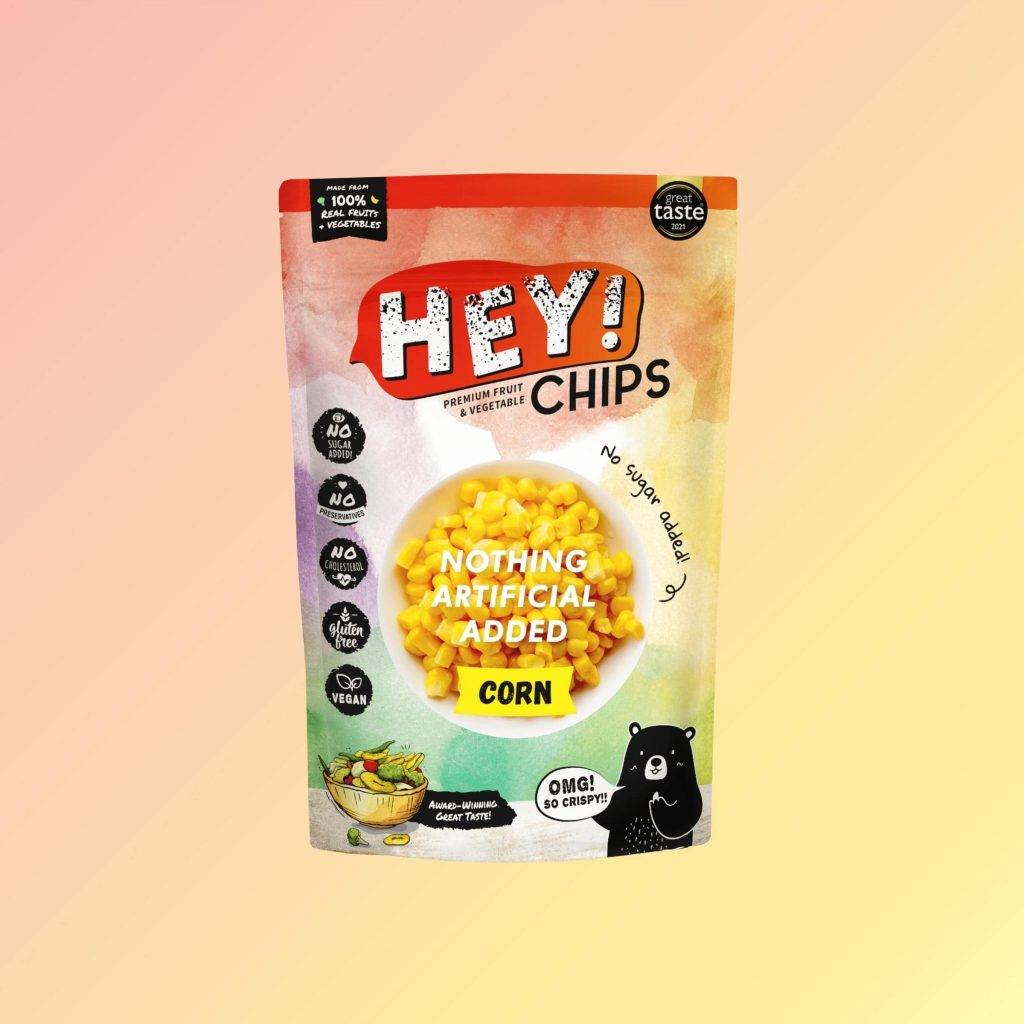 These lightly-salted corn chips are set to blow you away with their tiny sizes but bold flavours. Perfect as a crunchy topping to your meals and salads, or even better straight out of a pack! It is also an easy and healthy way to keep your kids entertained.