SOHO Working Set – Sit-stand Desk & Float & Snap-on Phone Stand
₨6,700.00
1x Sit-Stand Desk
1x Float iPad Stand & Case.
1x Snap-on Phone Stand & Wallet.
Wishlist
Red Dot Design Awarded Design
MOFT Z' s ultra-versatile yet paper-thin desk body makes it friendly to any working environment, not only to be used in the office but also at home or co-workspace.
Transform to Adapt to Your Working Needs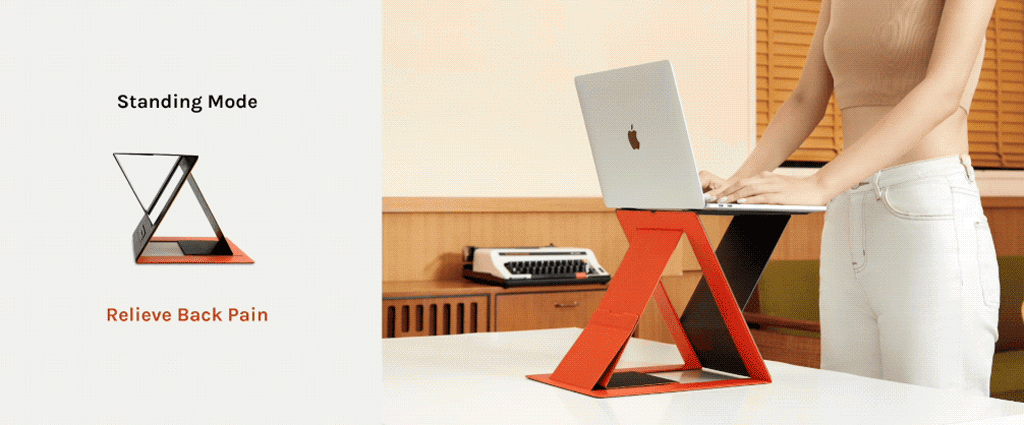 Have A Flexible Working Setup, Anywhere
As thin and light as it is, you can always take the magazine sized MOFT Z with you and to work anywhere you feel like, in any way you feel right.
GAME-CHANGING MOBILE EXPERIENCE
Protects and Supports Simultaneously
With a slim yet flexible double-hinge structural design, the case comes with a built-in stand to elevate your iPad up to 3.15″ for comfortable viewing wherever you are. Float it when you need it and make it invisible when you don't.
Easily View at Any Angle & Height
Side By Side, The Effective Second Screen
The stand transfers your iPad into a second display for multitasking, or a mobile workstation with the MOFT Tri-folding Bluetooth Keyboard with Touchpad.
It's a Wallet, Holder and Stand
Building on the breakthrough innovation of the popular MOFT X classic phone stand, the new MOFT Snap-On employs dual magnets to attach securely to iPhone 12 series and beyond. The fold-design allows for intuitive and flexible usage – simply snap it on, stand it up and fold it back into place. A powerful new assistant in your digital life.